Microsoft Cold Calling Scam
Warning! Microsoft Cold Calling Scam
Recently there has been a spate of cold calling scams perpetrated by cyber criminals calling consumers, claiming to be from Microsoft or other legitimate technology companies to tell them they have a virus on their computer.
The scammers then get people to download a file from a website and gain access to their computers where they can see personal details including financial information. In some cases they also ask for credit card details.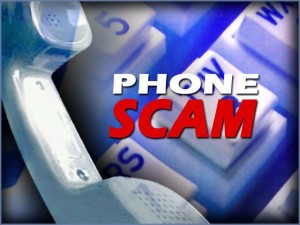 Details of the scam:
- Consumers are cold called from someone claiming to be from Microsoft, or another legitimate technology company, and told there is a problem with their computer and offer to help them deal with it.
- Once the caller has gained the consumer's trust, they ask the consumer to log onto a website to download a file to help solve the problem
- They then attempt to steal from the person by accessing personal information stored on their computer, asking for credit card details in some cases and damaging their computer with malware including viruses and spyware.
How to deal with it:
If you get a call from anyone claiming that there is a problem with your computer – regardless of what company they tell you there are from – hang up immediately and report it to the NCA on 1890 432 432 or get further information on NCA.ie.
Treat all calls of this nature with a high degree of caution and skepticism. Legitimate companies like Microsoft do not make these type of calls.